Be part of G&G
G&G is a dynamic firm. We are continually developing our practice. Therefore, we are always looking to recruit new, talented, skilled, dedicated and enthusiastic individuals.
If you have a strong academic background, good communication skills, seek the challenge as a Management Consultant, and ideally have had professional working experiences, please forward your resume to our office.
At G&G we are interested to share our skills, experiences and to have an impact on future generations of Management Consultants.
We value and seek colleagues who contribute and enrich our continuous learning process, as well as in particular, new G&G Management Consultants benefit from our teams' vast experiences and practical knowledge.
G&G offers a unique combination of individual development, orientation, self-determined professional life, and trustworthy collaboration amongst colleagues.
For more information please contact: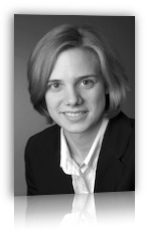 G&G Management Consultants
Catherine Obert
Königsallee 14
D-40212 Düsseldorf  ⁄  Germany
E-Mail: Catherine.Obert@GG04.de