Transformation: Products & Services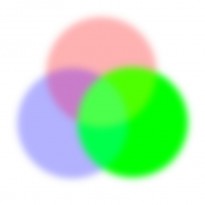 Consulting is implementation.
We want to be assessed by the results of our work, for that we expedite the implementation of recommendations in the project immediately.
The various issues, tasks and roles we are responsible for during the Transformation Process are:
Outline Roadmaps/ Schedules
Project Management
Project Office (PMO)
Quality Assurance, Audits, IV&V
Throughput/ Cycle time Optimization
Process Optimization

Core Processes
Service Processes
Controlling Processes

Performance improvement of data supply chain
Process Integration with Insourcer and external Service Providers
Supplier Management with Service Agreements (SLAs)/ Contracts
With our Strategy expertise, we conceptualize in depth, both analytically and practically. During the Transformation, we support our customers not least in pilot phases to ensure successful implementation.
We regularly assist our customers in optimizing their own value chain. Rightsizing and enchancing the performance by integrating "Process- and IT-services" of external service providers are gaining in importance.
Most of our clients incorporate services of external service providers in their operation. This includes both core operational processes (e.g. back-office services) as well as service processes (e.g. IT Run and IT Change).
Clear, simple and stable processes play a central role, especially for the systematic integration of service providers. Effective governance structures orientated on potential operative risks are established with explicit service agreements (SLAs) and relevant governing intruments (e.g. controlling with KPIs).
Based on our experiences and the continuous, ongoing development of our methods and tools, we obtain the relevant contribution for success at any stage of the Transformation, with minimal setup time.
During the Transformation IT solutions play a central role. Once we take tasks in the Transformation, our customers benefit from our IT expertise and our experience in IT implementation.