Strategy: Products & Services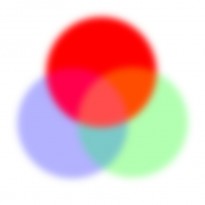 Strategy requires expertise, experience and in depth understanding of the industry, sensibility, practicality and enthusiasm.
Expertise: We understand the market and competition of our clients. We work quantitatively and comprehend relevant benchmarks. ("Market based / outside-in" perspective).
Pragmatism: From experience in Transformation- and IT-projects, we know exactly what defines a successful company. We apply our in depth understanding of the industry with sensibity and practicality. ("Resource-based/ inside-out" perspective).
Enthusiasm: We focus on systematic Change Management especially in strategic issues. Involving the staff, as well as the early implementation of approved, concrete and effective measures are important/ resolute for immediate results.
We use tested and proven methods and instruments delivering our Products and Services:
Multifocal Targeting
Business Strategy Alignment
Functional Strategies Alignment
Set up of Control System / KPIs
Business Model Optimization
Depth of Value Chain/ Outsourcing Analysis
Business Case/ Scenario Analysis
Quality Management
Restructuring Operating Model
We base our work on visions and strategies of our clients or support to make them tangible.
In many cases, strategic initiatives are started with the help of Big International Top Management Consulting firms. We take the conceptual results into consideration, develop them further and take strategy into action.
Our strength is to take these concepts analytically and practically in depth, pilot prototypes and ensure successful implementation. We incorporate our experiences also from our Transformation- and IT-projects into the strategy process.
Our claim is to directly assist the immediate Transformation in all strategy processes.
Therefore the results of every strategy process are also negotiated; concrete activity plans, bound by immediate effective measures.