Management
To live up to our standards, we rely on a strong team of experienced professionals.
Lifelong learning and personal development in the excellent G&G team are the prerequisites to exercising our fascinating tasks sustainable for our customers.
Our Consultants particularly benefit from the transfer of knowledge and experience from our Partners. Our Partners are communicative, open to criticism, and enjoy exchanging ideas with younger colleagues to consider the latest research developments.
The G&G team's exceptional motivation and willingness to perform are based on self-determination and teamwork.
The shared understanding of what defines "State-of-the-Art" Management Consulting and the successful cooperation and collaboration is strengthened and established over a period of many years.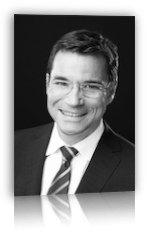 Horst Albert Guthmann, Partner
Horst Albert Guthmann has more than 20 years of experience as a management consultant. His project portfolio includes more than 140 projects with 33 different clients. His primary focus lies in the implementation of strategic initiatives.
Horst Albert Guthmann was born in an entrepreneurial family in Pforzheim-Baden in the South West of Germany at the French Border. Albert founded G&G in 2004, 100 years after his great-grandfather started his factory in 1904.
In 1998, Albert fell in love with a local girl from Kailua who was in charge as Art Director of an Italian Fashion House operating from Germany. After visiting Hawai'i for 17 years, we made it our home in 2015, and Albert established G&G Growing Good in Honolulu in 2015. Please visit us at  www.GG04.com.